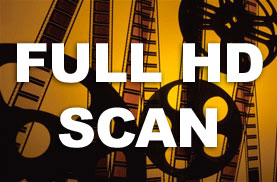 We are the best company in Ireland to archive and transfer Super8, standard8, 9.5 & 16mm film to digital (2K HD Scans to DVD, Blu-ray, Hard Drive, HD files, Ipad). Cine reel conversions for viewing/sharing, archiving and/or editing purposes.
If you haven't seen the RTE Nationwide program about our company and the Super8 Shots Film Festival aired on July 2011, you can catch it here.
We do flicker-free TRUE FRAME BY FRAME transfers We scan all films in FULL HD resolution and can provide you with media in Standard definition (DVD) as well as High Definition (BluRay).
Call us now on 091-539607 or 087-9040522
There are many ways one can convert 8mm to DVD. Our conversion method is the best.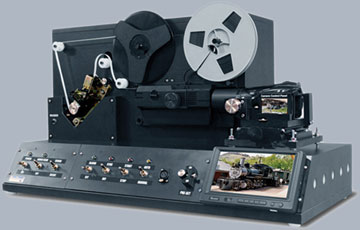 The film is cleaned before being transferred frame by frame with a state of the art HD film scanner used by the Hollywood Academy of Motion Pictures. It features an enlarged gate to capture the whole image and allows for a smooth 100% flicker-free playback with no illumination hotspots.
We can output film in Standard and High Definition onto DVD and Blu-Ray, as well as other supports (HD files on hard drives - ProRes, Mjpeg avi, Mov, DnXHD, mp4).
We also offer 9.5mm & 16mm film transfers to HD, to the highest professional standard.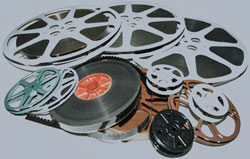 WE ARE VERY FLEXIBLE, HANDLE YOUR FILM WITH CARE AND OFFER FREE COLOUR ADJUSTMENTS + VIDEO EDITING
What is more, if you have many reels you need to review, we can lend you a super8 viewer for 7 days free of charge*.
We also offer free courier shipping nationwide for transfers*.