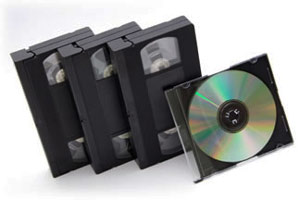 On top of converting 8mm films, we also convert other formats to digital such as:
- Slides and photographs (with creation of DVD slideshows)
- Video tapes (VHS, Betacam, Betamax)
- 8mm videos such as Hi8 & Digital8 Tapes
-Note that this type of videotape is often confused with actual 8mm cine reels, which would have been played on a projector.
- Audio reels (using a Revox Reel to Reel player)
- Audio tapes
- Vinyls (using Technics 1210 MK2 turntables)

We offer audio + Video editing as an additional service.
Also, we can incorporate slides, audio or video to your DVD edit.