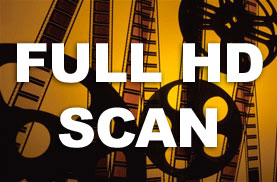 We can output to your footage to the following media:
- DVD (with customized menus)
- BLU-RAY disc (FULL HD - with customized menus)
- Mini DV tape (uncompressed digital format)
- External Hard Drive (PC & Mac compatible)
- .avi, .mov, .mpeg, .mp4 file types.
- HD files can be either uncompressed or in motion Jpeg (mjpeg codec)
- Media Centre.
All cine film is scanned in True High Definition. We can output to HD (to Blu-Ray & hard drive).
We can also output to Standard Definition (DVD & hard drive) by downconverting from HD, which still allows you to take advantage of the HD scans (especially in terms of colours).