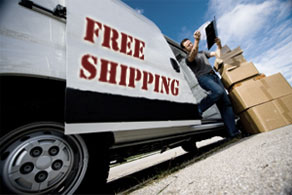 We work in close collaboration with courier companies and the Irish post (registered + courier services only) to ensure the safety of your 8mm films.
We are aware that our customers' films are very precious and therefore make sure that they can be tracked and located at any time.
This is why we have decided to offer free courier services for our Irish based customers. We also have cost-effective options for international customers.
On request, courier pickups can be arranged directly from your home or workplace.
Should you prefer to post your films directly to us (registered post is strongly advised), we will refund you the shipping costs on the invoice.
When a parcel is sent back to you, we can provide you with the corresponding tracking number.