C8 WIDE ANGLE ATTACHMENT FOR CANON 310XL & 514XL

PRICE : 95 euros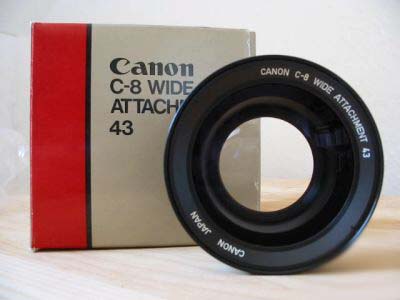 This lens is pretty rare and gives excellent results with the Canon compact cameras.
Just screw it on the lens of a Canon 310 XL or 514 XL
and provide your camera with one of the widest angles on a super 8 camera ever.
The lens makes scenes look extremely professional.
A MUST HAVE FOR FILM MAKERS WHO WANT TO SEE THINGS BIG
Super8 Ireland Home - Super8 Camera Shop Concept - 8mm Film Equipment & Supplies shop
Cine Transfer to DVD Services - Super8 site info / Guide- Contact Super8 Ireland