CANON 310 XL

PRICE : 110 euros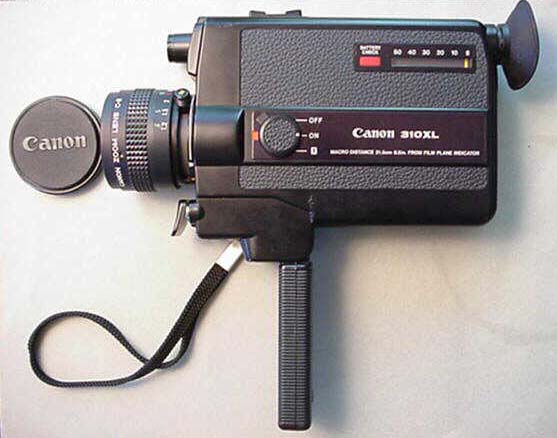 An extra light camera with an incredible feature :
A SUPERFAST LENS (f:1/0)
This camera is the most light sensitive S8 camera ever made.
It means that you can shoot at night with minimal lightning.
An optional C8 Wide Angle adapter can got for this camera.
Year: 75-83
Weight: 580 g !
Lens: Canon zoom 1,0 / 8,5 - 25,5 mm
Macro focusing
Auto / Manual Zoom
Frame rates: 18 + single frame
Shutter degree: 220
Auto Exposure
Backlight Control
2 X 1,5V batteries only

Super8 Ireland Home - Super8 Camera Shop Concept - 8mm Film Equipment & Supplies shop
Cine Transfer to DVD Services - Super8 site info / Guide- Contact Super8 Ireland