CANON 814 AUTOZOOM

PRICE : 295 euros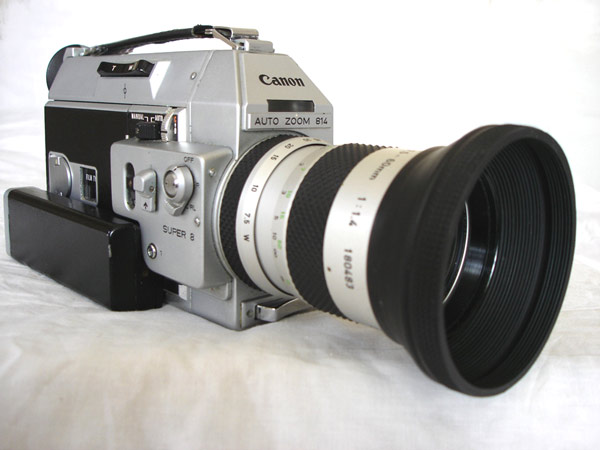 This camera's quality is astounding.
The lens fitted on it is nearly as good as that on the Canon 1014.
It has a 1.4 aperture lens and a very handy handle on the top for dolly effects.
Please note there are several Canon 814 models (Autozoom, Autozoom Electronic, XL, XL-S)
This version is the earliest and, unlike other 814s, requires 2 x special batteries for the lightmetre.
Year: 66-77
Weight: 1720 g !
Lens: Canon zoom 1.4 / 7.5 - 60 mm
Microprism focusing
Auto / Manual Zoom
Frame rates: 12, 18, 24 + single frame
Shutter degree: 220
Auto Exposure + Manual aperture control
Runlock
4 X 1,5V batteries + 2 x 1.35V Zinc/Air Battery (or 1.5 alkaline button batteries: included)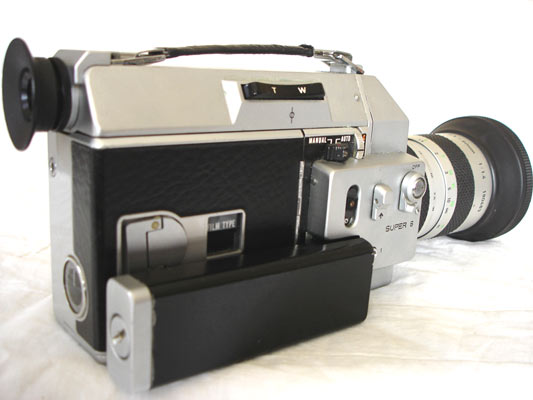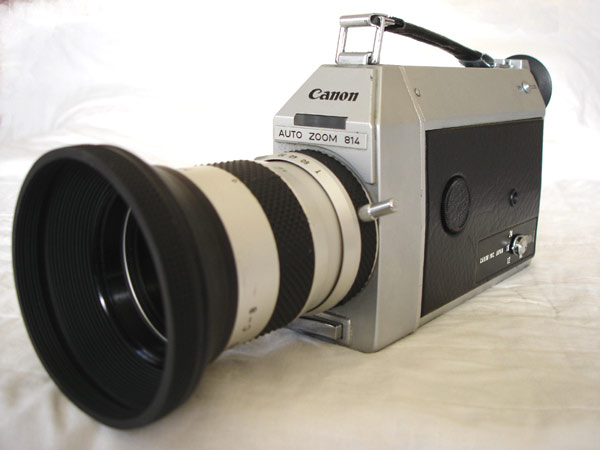 Super8 Ireland Home - Super8 Camera Shop Concept - 8mm Film Equipment & Supplies shop
Cine Transfer to DVD Services - Super8 site info / Guide- Contact Super8 Ireland