CANON 1014 AUTO ZOOM ELECTRONIC

SALE PRICE : 585 euros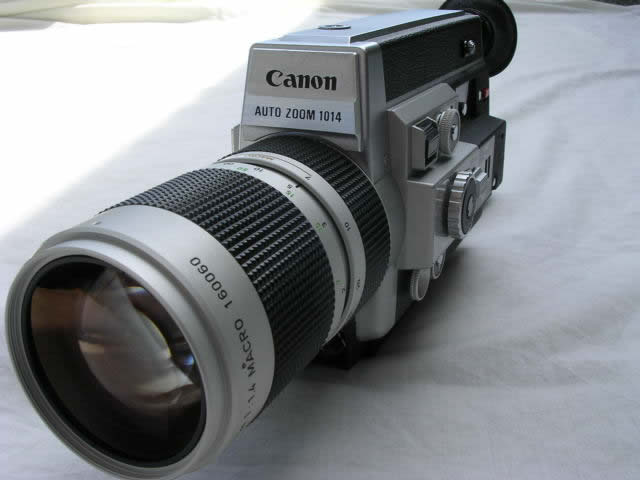 ONE OF THE FINEST LENSES EVER BUILT ON A SUPER8 CAMERA
The Canon 1014 produces incredibly sharp images as well as an extraordinary color balance
The Canon 1014 Autozoom is considered by many as the best 8mm camera and is used by many professionals.
Also note the super smooth focusing and zooming action.
Nothing like a smooth manoeuvre...

Numerous features, yet very easy to use: rewinding, variable shutter, manual override...
The camera comes with its original leatherette bag.
OPTIONAL ACCESSORIES
-Time Lapse device (see accessories) €85
-Canon remote control €25
-1014 Wide angle adapter €199

Year: 72-79
Lens: Canon zoom 1.4 / 7 - 70 mm
Macro LENS
Split image focusing
Auto / Manual Zoom (2 speeds)
Frame rates: 18, 24, 54 (slow motion)+ single frame
Slow motion
Shutter degree: variable
Auto Exposure + Manual aperture control
Fades / Double exposures
Release cable socket
Flash sync
Runlock
6 X 1,5V batteries (no separate battery for light metre)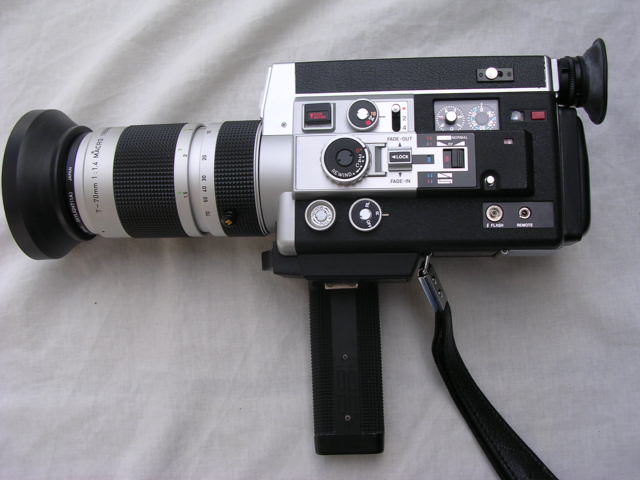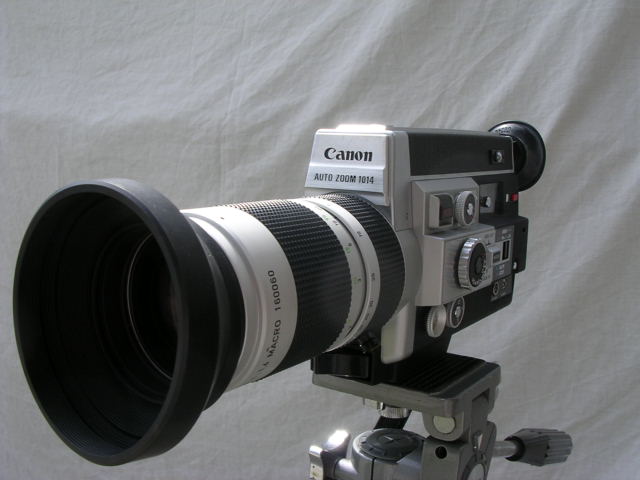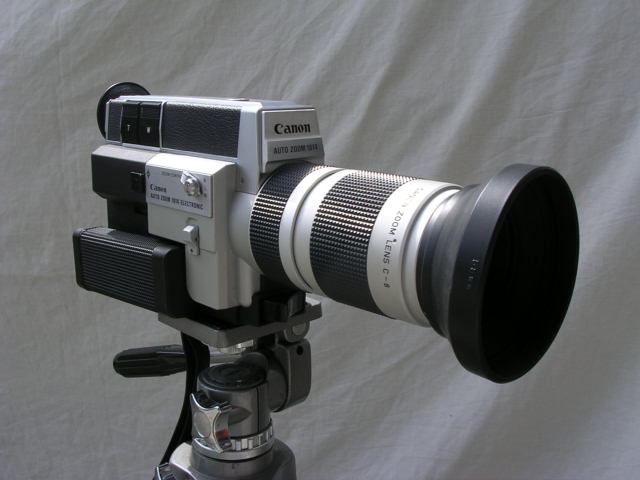 Super8 Ireland Home - Super8 Camera Shop Concept - 8mm Film Equipment & Supplies shop
Cine Transfer to DVD Services - Super8 site info / Guide- Contact Super8 Ireland